Ray Liotta, the actor best known for portraying mobster Henry Hill in Martin Scorsese's crime classic "Goodfellas" and bringing magnetically edgy energy to a gallery of crime dramas and thrillers, has died.
He was 67.
Liotta died in his sleep in the Dominican Republic, where he was filming the movie "Dangerous Waters," according to his publicist, Jennifer Allen. No foul play is suspected, according to Allen, who said Liotta's fiancée Jacy Nittolo was with him on the island.
In an acting career that spanned four decades, Liotta established himself as one of the most dependent tough-guy performers in Hollywood, skilled at portraying cops and criminals in films like "Something Wild," "Cop Land" and "Killing Them Softly."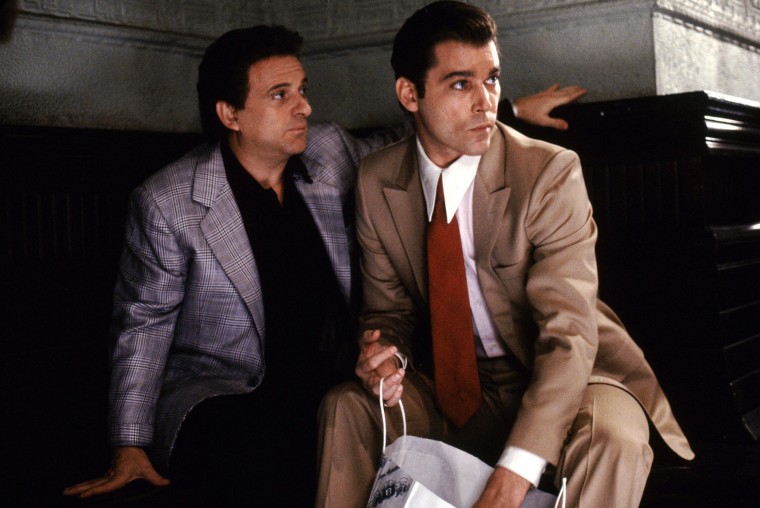 But he occasionally showed off a warmer side, endearing himself to audiences as the ghost of baseball giant Shoeless Joe Jackson in "Field of Dreams," opposite Kevin Costner.
"Goodfellas" was indisputably the high-water mark of his career, however, providing him with a juicy lead role in a decade-spanning mafia epic. He portrayed Henry Hill, a real-life mob associate who gets swept up in the thrill and glamor of the criminal underworld.
"As far back as I can remember, I always wanted to be a gangster," Liotta's Hill memorably says at the start of the film via voiceover track, summing up Scorsese's vision of mid-century mob life as the ultimate aspiration for men with weak morals.
Lorraine Bracco, who played Liotta's long-suffering wife in "Goodfellas," paid respects to her former co-star on Twitter after the news broke, writing: "I am utterly shattered to hear this terrible news about my Ray."
"I can be anywhere in the world & people will come up & tell me their favorite movie is Goodfellas. Then they always ask what was the best part of making that movie. My response has always been the same… Ray Liotta," Bracco said in the tweet.
In the wake of "Goodfellas," Liotta remained a respected screen artist and recognizable face, reinventing himself in the later years of his career actor who could add gravitas and swagger to any scene.
He enjoyed a small-scale comeback in recent years, showing up as a divorce lawyer in Noah Baumbach's "Marriage Story," a mob chief in Steven Soderbergh's "No Sudden Move," and a New Jersey bigwig in "The Many Saints of Newark, "a prequel to HBO's" The Sopranos. "
"I used to think, when I first started acting, that I had to experience everything to be able to do it. But then I realized that what acting is using your imagination," Liotta told The New York Times for a profile published in 1992.
Raymond Allen Liotta was born on Dec. 18, 1954, in New Jersey. He was adopted by Alfred and Mary Liotta when he was a baby. He made his acting debut in the NBC daytime soap opera "Another World," then struggled to find major Hollywood work.
He scored his breakout role in Jonathan Demme's off-kilter comedy "Something Wild," playing Melanie Griffith's psychotic ex-convict husband – a turn that hinted at the disarming nerviness he could bring to the screen.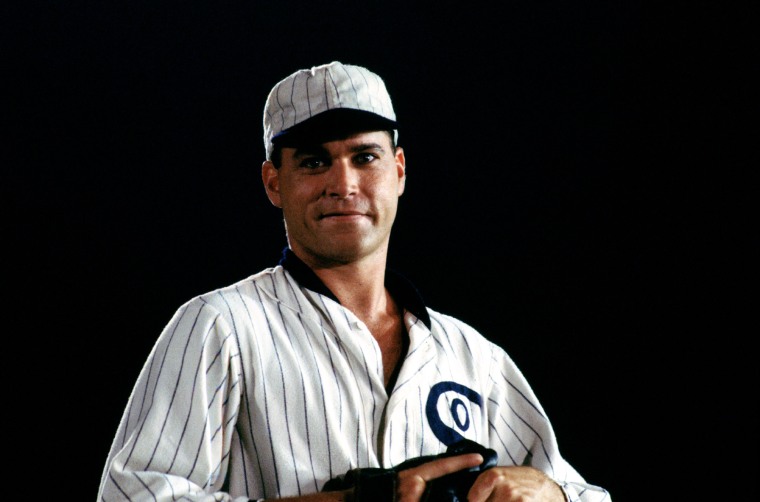 "Field of Dreams" elevated his status and "Goodfellas" catapulted him into American film history. Liotta held his own against Scorsese regulars Robert De Niro and Joe Pesci. (Pesci was the only cast member to receive an Academy Award nomination, winning the best supporting actor Oscar in 1991.)
The decades that followed were a mixed bag for Liotta's career. He alternated between gritty crime sagas, thrillers and comedies. The highlights included keyed-up turns in films like "Blow," "Narc," "John Q," "Identity" and "The Place Beyond the Pines."
He occasionally showed up on television, too, playing himself on the sitcom "Just Shoot Me!" and co-starring with Jennifer Lopez on the NBC cop drama "Shades of Blue."
Liotta was married to Michelle Grace and had one child.